Change Management Certifications @ Treasurize
Changes and change management are usually the result of major strategic realignments of a company, so-called strategic turning points. Examples are: New markets are conquered, you buy another company, new products are introduced, technologies revolutionize the business model, you have to save costs or increase customer satisfaction again.

In such cases it is not enough to plan the new strategy and announce it to the company. All employees have to change their behaviour, internalise other values, fulfil new tasks, the corporate culture has to change, management systems, rules, salary structures and technology have to be adapted. A strategic turning point in a company leads to far-reaching changes - which can also fail. Appropriately trained employees help to implement and anchor these changes in the company.

Researching which certification options are available, where preparatory courses are available and how to take the exam takes a lot of time. Treasurize has already done the work for you and has not only listed important certifications, but also offers direct cooperation with our partners.

And all this online and time-independent - as part of our e-learning courses!
We make decisions and solve problems continually. We start making decisions before we even get out of bed (shall I get up now or not?). Sometimes, we will have made as many as 50 decisions by the time we leave for work. Despite all the natural decision making that goes on and the problem solving we do, some people are very uncomfortable with having to make decisions. You may know someone who has a hard time making decisions about what to eat, never mind the internal wrestling they go through.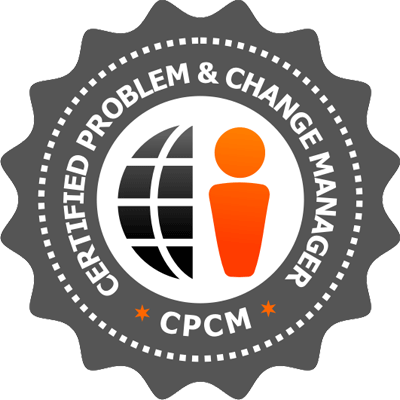 Change Manager - Foundation Certification will introduce you to the whole area of change management and how it is being used to guide and transition individuals, groups and organizations to a new desired future state using a structured approach. Modern businesses are continuously facing the need to change - It could be departments within an organization or the entire business itself that needs to change, so managing and adapting to organizational change is an essential ability required.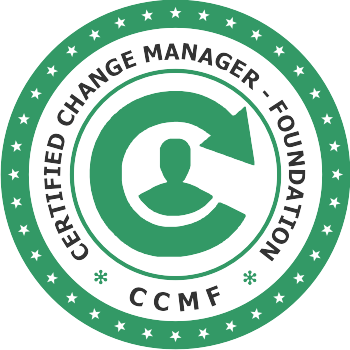 Certified Change Manager (CCM) - Practitioner Certification structures an in depth skill expertise in the field of Change Management, you will gain a greater understanding of how complex a process implementing change within a business is. The certification then continues to discuss a variety of factors that cause organizations to change and reasons that employees resist such changes. By studying these factors, you will gain an insight of the fears that workers encounter when new changes are facing.